A Mini Device For Big Movie Nights

It's never been easier and fun to watch your favorite films anytime, anywhere!
Its innovative system connects easily to all of your devices and is compact enough to fit perfectly in your bag. Take it anywhere and build your own theater instantly!
YOUR IMAGINATION IS THE LIMIT
LED Projector MINI HD is a complete home entertainment system with an upgraded LED technology that displays clear and sharp images while putting less stress on the eyes than a standard backlight screen. Its compact form factor allows you to carry it everywhere you go. 
LEVEL UP YOUR MOVIE NIGHTS
IN THE COMFORT OF YOUR OWN BED
OUTDOOR CAMPING TRIPS
KEEP KIDS ENTERTAINED
PERFECT FOR TRAVEL
YOUR PERSONAL MOVIE THEATER EXPERIENCE
Turn any surface into a full-size home theatre up to 220 inches diagonally! Lifelike image size for you to enjoy movies, tv shows, sports games or concerts like never before! 
Easy To Use On Multiple Devices
Enhance your entertainment experience with LED Projector MINI HD  for movies, TV, gaming, and music.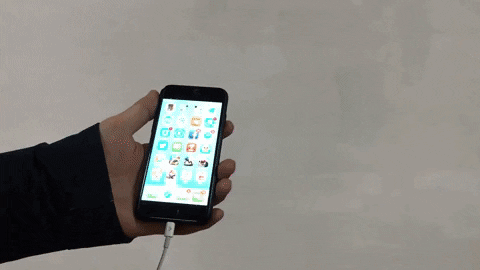 Connect with laptops, USB drives, DVD players, Amazon Fire TV Sticks, and Xbox/PS4. When combined with an HDMI adapter, enjoy connections with smartphones, computers, or tablets.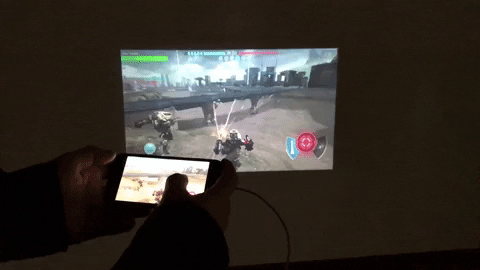 FEATURES

 Bright and Vibrant images: accurate colors and rich contrast with deep blacks and bright whites, even in rooms which aren't totally black.
 Compact & Portable : 5 x 3.4 x 1.8 inches and 6oz (12.7 x 8.6 x 4.6 cm and 170g )
 Projection Distance : 0.8 - 2 m (for best performance)
 NeverDieLamp: 30,000 hours of lamp life
 Built-in-Speaker also features a special port to use your own external speaker
 Works with any device : HDMI, USB, AV cord, 3.5mm jack, Micro SD and TF card connections.
 Outdoor use : can be powered from just a powerbank. Perfect for camping, business meeting and travels
 Harmless LED light : The American Bridgelux LED light is harmless for the eye and has a very small power consumption.
#1 

TRENDING PROJECTOR ON SOCIAL MEDIA 🍿

YOUR PACKAGE INCLUDES:
LED Projector MINI HD
Power Adaptor
3.5mm to RCA AV Cable (HDMI cable not included)
Remote Control
User Manual