The hammock large and strong enoughfor 3 adults to sleep in comfort, or for 6 kids to play so it's ideal for sharing with your family or a group of friends.
It's long-lasting and robust; reinforced by 15+ metres of webbing and secured by heavy-duty ratchets and straps.
Perfect for setting up on the campsite or at your basecamp as a hangout spot for the whole camping trip, but easy to use and convenient enough to be pitched on a whim for a family picnic in the woods or a sunny day in the back yard.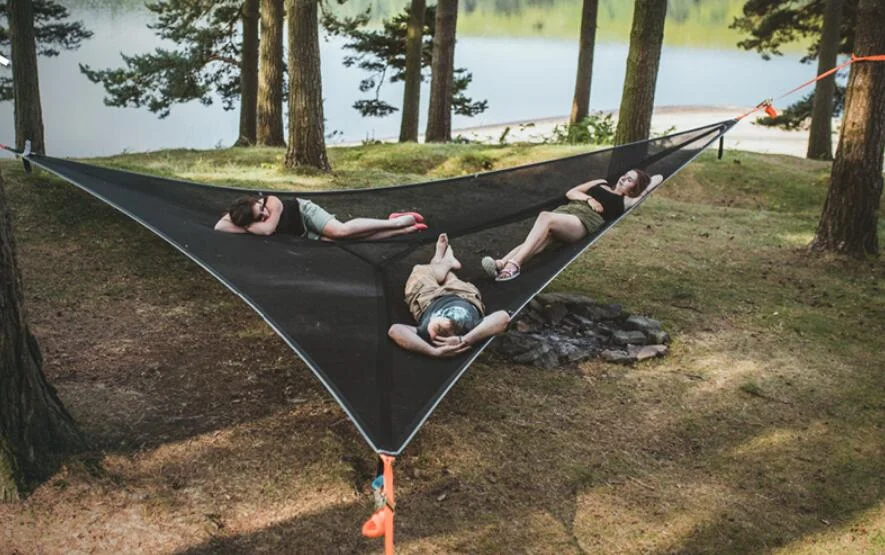 Features:
Tentsile's unique tensioned anti-roll strap system not only reinforces the base, but creates separate sleeping bays. The straps balance any weight differences and prevent both occupants from rolling towards the middle of the tent or the heaviest person.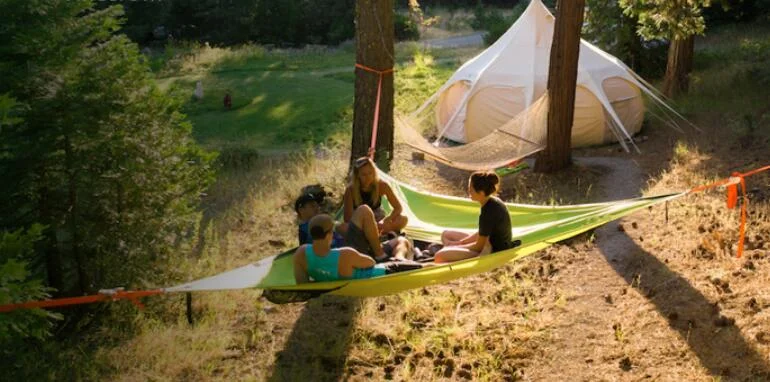 The hammock has just enough flex to cushion and wrap around your body without sagging. This means that unlike a traditional hammock, you can sleep however you like; on your front, back or side. 
With only 3 ratchets, the hammock is straightforward and can be done by a single person - though we'd always recommend having a friend on hand for ease.
The hammock comes with underfloor storage compartments, giving you plenty of space to organise and store smaller items.
The built-in central access hatch makes climbing onto tent even easier.
Size:190*190*180CM