No More Wet Bathroom Floors After Showers
Allow water stains and oil stains to no longer be a problem in your kitchen or bathroom! 
Our "Super Absorbent Floor Mat" is soft and easy to walk on and provides a wonderful foot sensation. It can be curled in any direction and is easy to store.
Allow the house to be clean, warm, and inviting.
Colors and designs that are fashionable and basic may be paired with any decorating, making them ideal for modern houses. 
Why Glitzhouzz™ Super Absorbent Floor Mat ? 
Not sold in stores: Our glitzhouzz™ super absorbent floor mat exclusively available on Redova Shop.
Strong Non-slip: Our non-slip floor mats are composed of a combination of PVC and technical velvet, which dries faster than traditional floor mats. Rubber bottom provides a solid grip and increases safety and stability.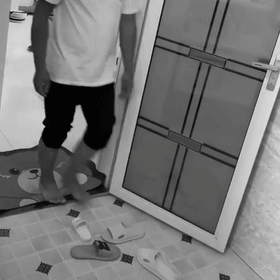 Water Absorption And Quick-drying: Water absorption is strong, and water penetrates quickly without accumulating. It can absorb water and oil stains fast.
Maintain a clean and dry floor to make your house pleasant and tidy. 
Usage Scenarios: Suitable for bathroom, sink, kitchen, laundry room, living room, bedroom, entrance, etc.
High-quality Floor Mats: Reduces the amount of damage caused by spills and oil stains on the floor. Good quality floor MATS do not disintegrate or shrink over time, allowing them to be utilized indefinitely. 
Easy To Clean: The floor mat is oil-resistant and quickly absorbs water. It simply requires a brush or sponge to clean, which saves you time and effort.